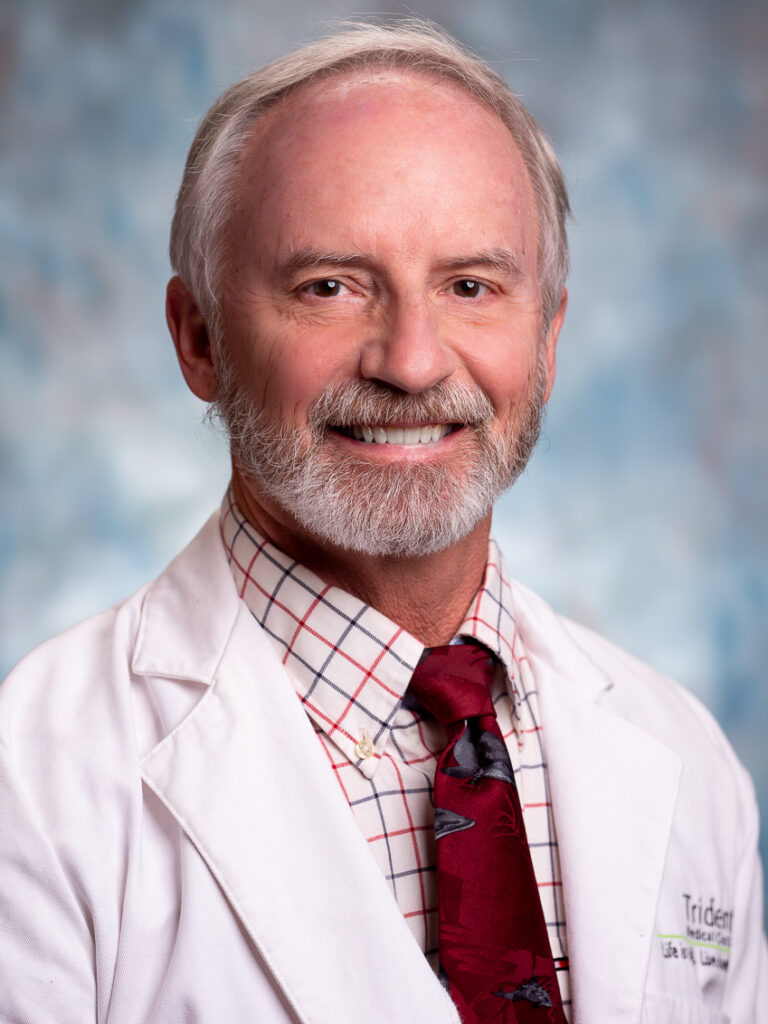 GRIFFIN BRAME, M.D.
Vitreo-Retinal Surgeon
Diabetic Retinopathy • Macular Degeneration Retinal Tears and Detachment • Retinal Vascular Occlusion • Macular Pucker and Holes
Griffin Brame, M.D. is is a board-certified ophthalmologist and ophthalmic surgeon who specializes in the treatment of medical and surgical diseases of the retina.
He graduated from the University of North Carolina and then went on to complete medical school at Duke University's School of Medicine. Dr. Brame completed his residency training at the Medical University of South Carolina, followed by his Fellowship training in the retina and vitreous at the Alton Oschsner Medical Foundation in New Orleans.
Dr. Brame has been practicing in the Charleston area since 1988 and has been affiliated with Carolina Eyecare Physicians since 2004. Outside of work, he enjoys playing tennis, flying, snow skiing, water skiing, reading, and coaching his five children in various sports.