Enjoy a better experience with a retina doctor who cares.
Dr. Lowrey P. King • Compassionate & Seasoned Competence You Can Trust
We Listen, Explain & Care
Accomplished Retina Specialist
You Deserve to Trust Your Retina Doctor
Is Your Vision Obstructed Uncomfortably by Jelly-like Blobs?
You May Be a
Candidate for Vitrectomy
Learn the difference between floaters you can live with and those you don't have to. You can likely reclaim clear vision so you can enjoy life again.
Want Painless Injections for Macular Degeneration?
Treatment Doesn't
Have to Be Painful!
Experience pain-free treatment and sit in the driver's seat regarding the frequency and timing of your appointments.
Other Retinal
Conditions We Treat
Expert Technical Expertise in These Areas
Getting Retina Care Can Be Comfortable & Pleasant
You can take time to share your experiences before Dr. King gives his opinion based on tens of thousands of patients in 32 years of practice.
Get an Honest Individualized Opinion
Get a straightforward assessment of your prognosis and what can realistically be achieved.
Experience dedicated care in an atmosphere of safety & competence.
You don't have to put up with uncaring doctors or a disorganized environment.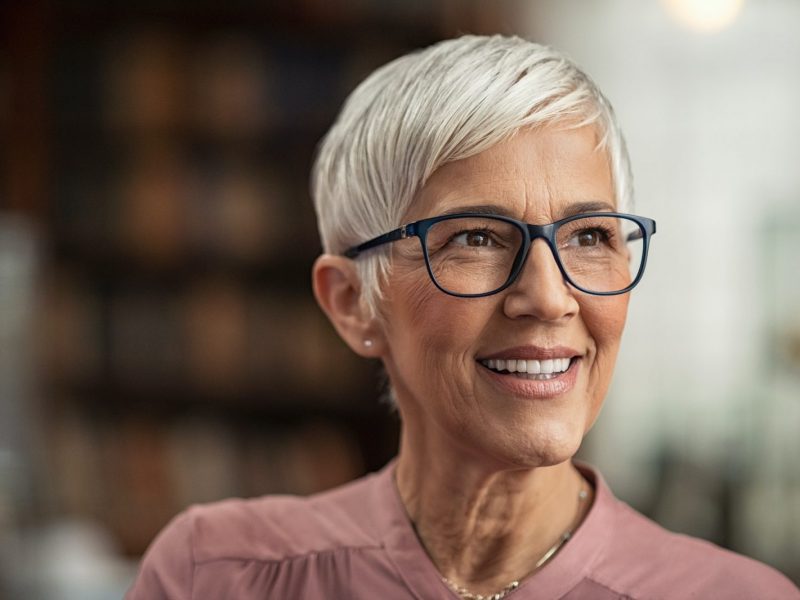 Doctor, Staff & Office Warmth, Professionalism
Satisfaction with vision and improvement of quality of life
Likelihood to recommend to friends & family
Hear from Patients Just Like You
He took me in right away and explained everything in very regular language. Dr. King and his staff are fantastic and you can tell they really care about you. As a general surgeon, I've had experience with a million doctors. They usually don't have any empathy or a relationship with their patients. Dr. King isn't like that. He has the ability to make you feel at ease. The injections are painless and work really well - I still see 20/40 out of that eye today. I highly recommend Dr. King!
"It started in 2012 and I had floaters in both eyes that were like a windshield wiper going across my eyes that would never go away. I felt hopeless because at least 3 eye doctors told me that nothing could be done - or it would be too risky. When I found Dr. King I got so excited! From the very start, they all made me feel very comfortable and at ease. I'm so grateful for their kindness, helpfulness, care and concern. And the surgery center is fabulous too. The floaters are GONE! I can read and see. It has certainly made a huge difference in my life and I am just so grateful to Dr. King."
"My floaters were so bad I thought was gonna shoot myself! Even after the cataract surgery, I still had them in both eyes and it interfered with my vision. I hated the fact that my other eye doctors had told me it was just something I'd have to live with. Dr. King and his staff were very informative and supportive. After the first one I was ready to do the next one right away. The procedure was extremely easy and the recovery was easy too. I'd do it again tomorrow if I had to! "
"Dr. King got me in right away and started treatments immediately. I've been seeing him for 4 years now. I'm always very impressed by the professionalism of everybody in his office. I would meet so many people in the waiting room from far away, I thought Dr. King must be the only retina specialist in the region. But it's because he's such a delightful person and the atmosphere is very friendly. Everybody there is very likable - they've almost become family."
"I was dissatisfied with my previous retina doctor. I dreaded every appointment. Dr. King and his staff were welcoming and listened to my concerns. They are interested in every patient and very pleasant, attentive and informative. I'm very thankful I switched to Dr. King! He will always be my first choice!"
"I was very displeased with my previous doctor. There was a lot of rushing around and the conversations between people working all around me as if I wasn't even there. They performed treatments on me without explaining anything at all! I felt uncomfortable, rattled and upset each time I left the office. I was going to just stop the treatments to avoid going there.

I asked two friends whom I trust and they both told me they went to Dr. King. As soon as I walked into his office, i knew I was in the right place. Everyone there is so courteous and I feel welcome and comfortable. He explains everything - every step is very clear. Their attitude makes all the difference - they are very caring. I am SO happy I switched to him! If you can believe it, I actually enjoy going to their office."
"My ophthalmologist said Dr. King was an excellent retina specialist. Dr. King took my vision in my right eye from being very abnormal back to close to normal. Every single one of his staff is cordial, they are expert at what they do and they explain everything. Dr. King's professionalism is extraordinary. I have seen other retina specialists and Dr. King is the best of them all. I don't want anyone else to take care of my eyes!"
"I was seeing spots all over one of my eyes. My ophthalmologist said Dr. King was the best in Charleston. If a cry baby like me who is afraid of my own shadow can feel comfortable there, anybody can. They have excellent bedside manner - all the way from the front desk through the back of the office. I love their welcoming attitude!"
"I had a constant 'cloud of gauze' that was interfering with my vision and I felt like I was going blind. Other doctors told me the problem would go away. But I didn't want to wait any longer and Dr. King came highly recommended.

Everyone there from the receptionist to his assistant to Dr. King made me feel very comfortable. He answered all of my questions. I would not hesitate to choose him again and I've referred many people to him. I felt good about everything all along the way."
Here's How
W

e're D

if

ferent
We believe you deserve more than a cold, sterile medical environment that treats you more like a number than a person. For the past 32 years we have worked hard to provide top-notch, highly effective retina care provided with a personalized, caring approach. That's why our office is not only efficient and professional, but also feels kind and warm. We have perfected the art of providing you with both to the highest standard.
Our goal is to approach you with the respect you deserve and lay out your options in an honest, straightforward way.