Dr. Lowrey P. King
Diseases & Surgery of the Retina and Vitreous
Over 20 years experience • Caring staff and environment • Ultramodern technical expertise
I have been seeing Dr. King since August of 2014. He is a very special doctor and friend, there is no one like him. I went from "count fingers at face" to 20/50 vision in my right eye following retinal detachment repair. I thank God for him and his loving staff, they have saved my sight.  I would recommend Dr. King to anyone having problems with their sight due to retinal issues.

I am from Hilton Head, SC and several years ago I experienced a retinal tear in my left eye as a result of which a membrane developed over the macula, seriously affecting the acuity in that eye.  Dr. King performed a pars plana vitrectomy and peeled the membrane.  Within a week or two, my vision had improved dramatically.  This year Dr. King performed a pars plana vitrectomy on my right eye to remove a very troublesome floater which was interfering with my reading.  The surgery completely eliminated the floater.  My acuity is now 20/20 with nary a floater in sight.  I never realized how easy this sort of surgery is on the patient.  No one should suffer visual impairment if it can be corrected through surgery by someone as skilled as Dr. King.

SAVED MY EYESIGHT!!! I have been a patient of Dr. King's since April of 2016. I would like to thank Dr. King and his staff at The Retina Center of Charleston for restoring my sight.  After previous surgical procedures on both eyes with another physician, I was left with bad floaters that interfered with my vision on a daily basis. I was devastated.  Dr. King was recommended to me at that time.  I was extremely nervous about having a "Vitrectomy" to remove the floaters. Dr. King and his staff went out of their way to answer all my questions. His staff is very professional and caring, they treat you as they would treat a family member of their own.  The surgical team at the Roper Eye Surgical Center were exceptional too and the procedure was a HUGE success….no more floaters.  It is amazing how quick and painless the procedure is and how successful the results have been.
 OUR COMMITMENT TO YOUR VISION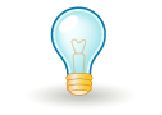 CONFIDENCE
The most advanced
diagnostic and treatment
resources for your
specific condition

COMFORT
Genuine
hospitality in
a comfortable
setting

CONVENIENCE
Convenient hours
and locations in
Charleston, North Charleston, and
Hardeeville, South Carolina

Are you a candidate for vitreous floater removal?